Clinton Memorial Hospital now offers minimally invasive gastric sleeve for surgical weight loss. For those who have tried repeatedly to lose excess weight without long-term success, our personalized and supportive program combined with combined with nutrition, exercise counseling, and behavior modification offers hope.
Get Ready for a Lasting Change
Learn More
You can start today by attending a surgical weight loss seminar. Our general surgeon and bariatric coordinator will provide an overview of the procedure and program and give you helpful information on potential next steps. To sign up for an upcoming seminar call 937.283.2522.
Still have questions? Contact Us
Explore the Process
Where do I go from here? What does the surgical weight loss process look like? Here's a quick overview: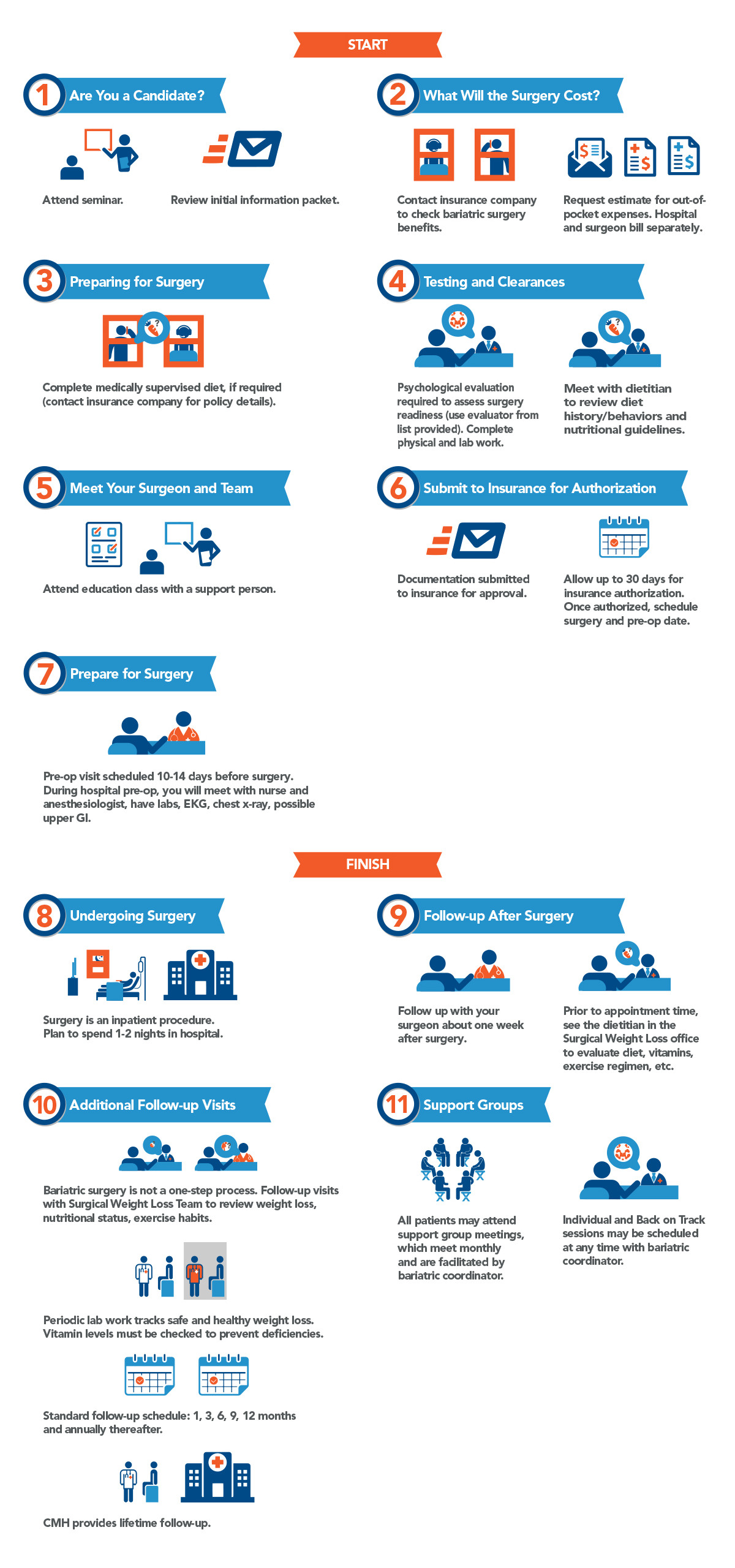 Surgical Services at CMH
Clinton Memorial Hospital is proud to offer a wide range of specialized surgical services. Our experienced surgeons and surgery staff and conveniently accessible location ensure a high-quality, safe, and comfortable experience for our patients.
In addition to our inpatient and outpatient operating areas, our surgery center has pre-anesthesia testing (PAT), a post-anesthesia care unit (PACU), sterile processing and 10 private rooms for recovery for our same-day surgery patients. Our operating rooms are used for a wide variety of inpatient and outpatient procedures, including orthopedic, general, urologic, infertility, vascular, obstetric, gynecologic, bariatric, podiatric and ENT surgeries.