Improving the Lives of Others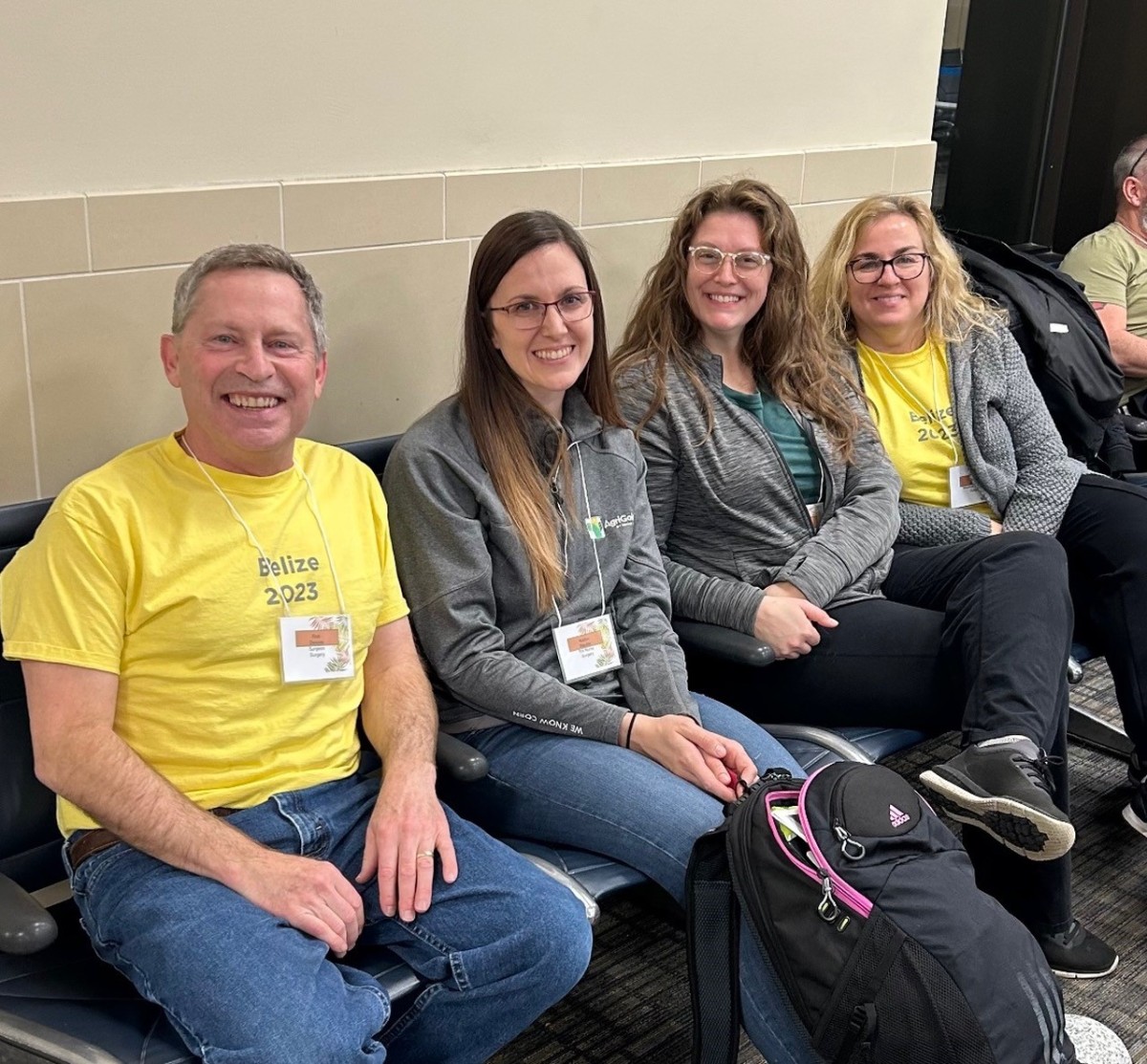 Five Clinton Memorial Hospital (CMH) clinicians, led by Drs. Richard and Ronald DeVore, spent seven days in Belize last month as part of a mission trip to bring essential health care services to the small Central American country.
The team members, part of CMH's Ear, Nose and Throat (ENT) service, were among 71 participants from across the U.S. who travelled to the country of 400,000 as part of Partners for Belize, a non-profit service group that provides medical, surgical, and infrastructure aid to the poor.
Over five consecutive days, the surgical team, led by Drs. Richard and Ronald DeVore, performed 35 ENT operations at no cost to the residents of Northern Belize.
Two Family Practice and Pharmacy teams of 15 members each provided basic medical care and medicines to almost 2,000 patients in eight different villages over the course of the week.
In addition, a construction team built a 900 square foot home for a needy family of 12.
Drs. DeVore, both of whom have participated in medical missions to Belize since 2007, were accompanied by CMH ENT members Deidre Colvin, CST, Kaitlyn Stauffer, RN and Kathy Minton, MA. Dr. Richard DeVore gratefully acknowledged the generous financial support for the trip from CMH and its parent company, ScionHealth.
"Without the help of the administration we wouldn't have been able to take our complete team," said Dr. DeVore.
Drs. DeVore, along with Colvin, Stauffer, and other support staff, performed a variety of ENT surgeries during the week, including ear tubes, tonsillectomies, nasal surgery and thyroid surgery.
"There are only five ENT specialists in the entire country, serving a population of nearly 400,000 people. Most of the patients we see have poor access to, or can't afford, specialty care," said Dr. Ronald DeVore. "The surgeries we performed weren't necessarily life-saving, but they were life-changing for some. We removed a large goiter in a patient having difficulty breathing and swallowing, and we removed a large salivary gland tumor in another."
"Sleep apnea is very common in children, and removal of enlarged tonsils benefits patients with improved sleep and better daytime functioning," added Dr. Richard DeVore.
Colvin noted the stark differences in the operating rooms in Belize compared to CMH.
"Disposables we take for granted here at home are either not available or in short supply in Belize. A grounding electrode, for instance, is thrown away here, but used repeatedly there," said Colvin.
The lack of supplies was just one indicator of a health system that struggles to care for the country's poor. According to Dr. Richard DeVore, many Belizeans wait for U.S. medical mission groups to receive care because they have no insurance and can't afford the cost of care from the few ENTs in the country.
That helps explain why the patients were so thankful for their care, per Stauffer.
"One woman we cared for was told her surgery would cost $7,000. She was so grateful we could help her for free," said Stauffer.
Minton, who worked with Dr. Richard DeVore on the first day to help schedule patients for surgery, traveled to local villages over the next few days to provide basic medical care. She said the mission volunteers treated conditions such as diabetes, high blood pressure, toothaches and asthma.
Breathing problems are especially prevalent in Northern Belize due to smoke exposure from the near constant burning of sugarcane fields in preparation for harvest. Joint problems caused by the demands of working in the cane fields are also common.
Minton's biggest takeaway from her trip was how nice the people were.
"We got to one village on Monday morning and 200 people had been waiting to see us since 7 a.m.," she recalled. "No one complained. Everyone was respectful, nice and very grateful. We were there until 5 p.m., and every single person stayed and was seen."
Even Dr. Richard DeVore, a veteran of 15 such missions, found something new and inspiring from this trip.
"We always hoped to work with local physicians in a collaborative effort to improve care over the longer term and for the first time ever, we were able to work with an ENT surgeon, Dr. Cobb, and we both benefited from the experience," he said.
The team noted a number of things about the trip that made them appreciate being back home, such as hot, running water and toilets that flush. But each expressed how they benefited from the mission, and Dr. Richard DeVore noted why he was proud of his team members and why he continues to make the journey.
"It's one thing to do what you do for a paycheck. It's another thing altogether to go somewhere out of your comfort zone, at your own expense, and give your best to improve the lives of others," he said.
More information is available at partnersforbelize.com.
Read All Posts