CMH supports Clinton County Laundromat Libraries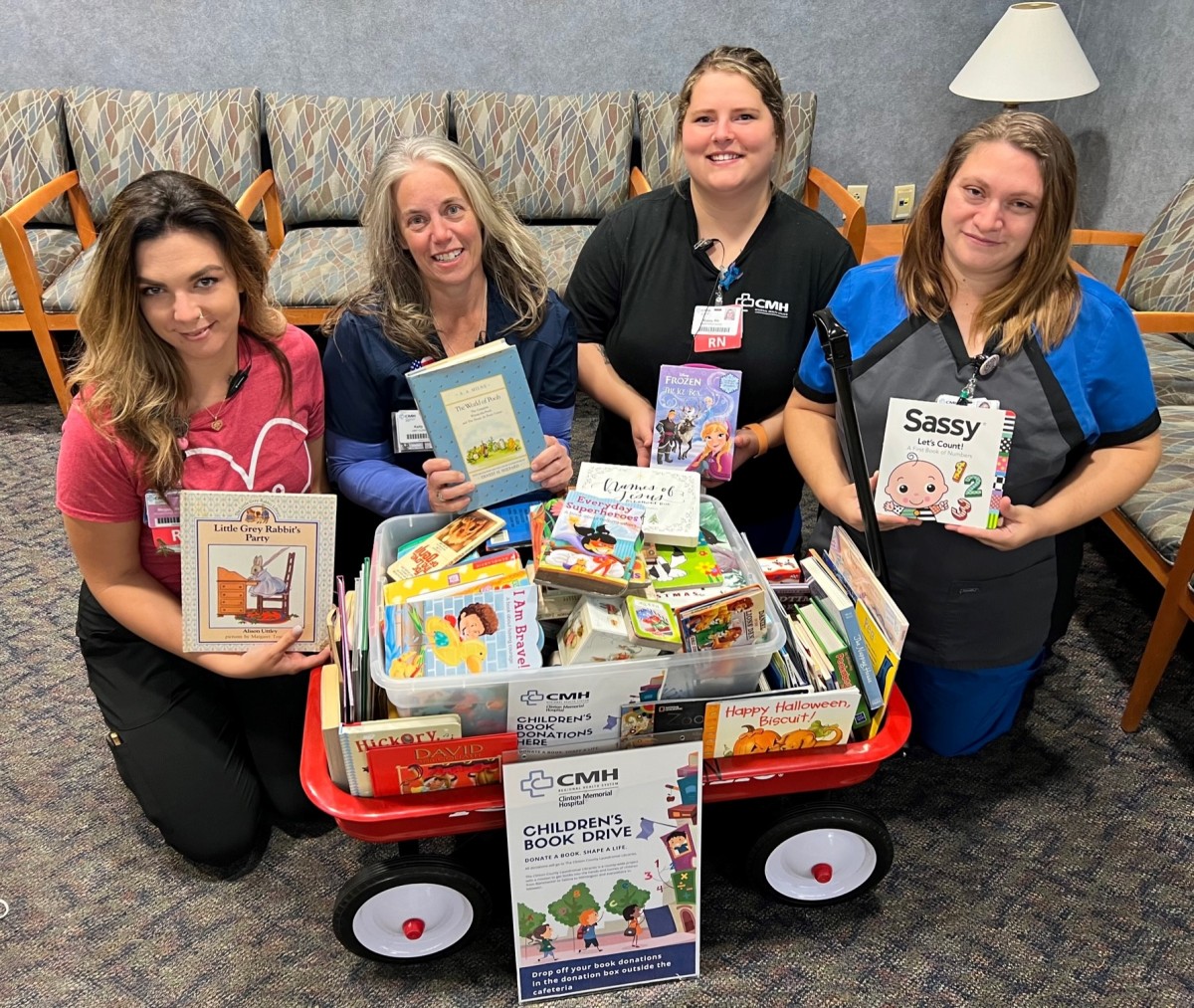 WILMINGTON — Clinton Memorial Hospital held a summer book drive for the Laundromat Libraries in the county, with CMH employees donating 200 books.
Then, CMH Regional Health System graciously matched each book donation with $1.
That means the Clinton County Laundromat Libraries now have 200 new books as well as $200 worth of new Usborne books to add to the laundromats' library shelves.
Clinton County Laundromat Libraries is grateful for the support of the staff at Clinton Memorial Hospital for their generous donations.
"We love to see our community supporting literacy, especially for our youngest readers in the county," said a Clinton County Laundromat Libraries organizer.
The newly donated books will be placed on the book shelves at the following Clinton County Laundromat Library locations: Anytime Laundry at 622 South South Street in Wilmington; Anytime Laundry at 1581 Rombach Avenue in Wilmington; Self-Service Laundry at 21 State Route 729 in Sabina; and Scrubbing Bubbles at 670 West Main Street in Blanchester.
Children and their families and friends are encouraged to take books from the laundromat library shelves and share the books with children and enjoy the books in their home.
"We want to also encourage all Clinton County families with children between the ages of birth and 5 years old to enroll in Ohio's Imagination Library and receive FREE books every month via the mail, delivered free to your home," a Clinton County Laundromat Libraries organizer said.
You can enroll online for free at https://ohioimaginationlibrary.org/enroll .
https://www.wnewsj.com/news/214998/cmh-supports-clinton-county-laundromat-libraries
Read All Posts